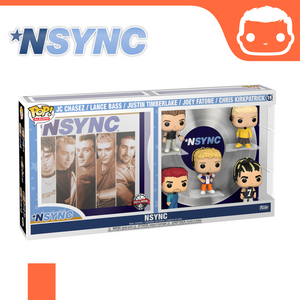 Never forget the iconic album or the music of your favourite bands by collecting this Deluxe Pop! Album, which features band members as Pop! and the album cover art packaged together in a protective hardcase that can be hung on a wall.

Approximate dimensions: 59cm L x 31cm H x 9.5cm W

Important: Due to the size and weight of this product the cardboard around the case may have creases/bends slight rips. - No refunds will be given based on this as there is nothing we can do about it.