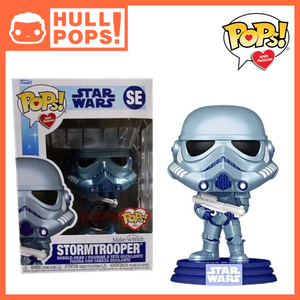 Funko's Pops With Purpose series continues with these fantastic Metallic Blue Funko Pop! Vinyls in Aid of the "Make A Wish" Foundation.

Making dreams come true for over 40 years, Make-A-Wish is present in over 50 countries and aims to boost the self-esteem of children and teenagers who have serious illnesses. This is because each little one can choose a wish to fulfill – as the very name of the institution reveals.
Regardless of sales, Funko will donate $150,000 to Make-A-Wish to help fulfill the life-changing wishes of children with critical illnesses.
The Stormtrooper is Exclusive and only available to Hull Pops in the UK!