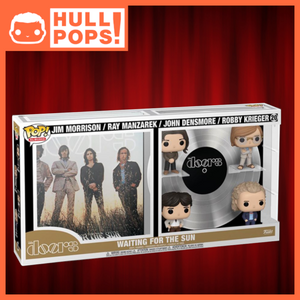 Released in 1968, Waiting for the Sun is the iconic third album from the legendary The Doors, featuring smash-hit singles such as Hello, I Love You and The Unknown Soldier.
 
Approximate dimensions: 58cm L x 21cm H x 9cm W.

Important: Due to the size and weight of this product the cardboard around the case may have creases/bends slight rips. - No refunds will be given based on this as there is nothing we can do about it.