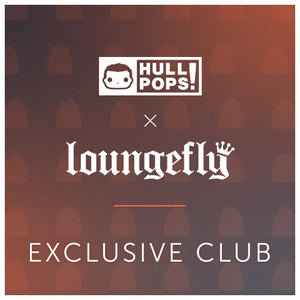 Join our Loungefly Club today!
* £15 - Yearly Membership
* Your own personal discount code offering 20% off all Loungefly products, online and in store! (Excludes Exclusive + Special Offers)
* All postage upgraded to "Express" delivery instead of "Standard"
* Members only offers!
Important: After ordering your discount code will be emailed to you. Please keep this safe as you will need it when checking out to receive your discount. Code will be linked to your customer account and can't be used by any other customers. Please allow up to 48 hours for your code to be received. If not received after 48 hours please let us know!